"You can only bring out in others what you have in yourself"
-James Sarvis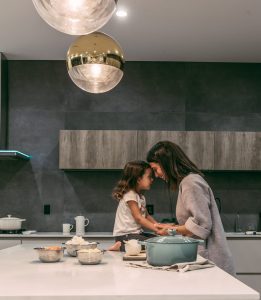 Through the years of coaching, I have learned that whenever a parent comes to me about the behavior of their child, I know to look first at the behavior of the parent. Ive never had to work with the child directly. I've seen amazing results, but it was the parent that had to change first. You can only bring out in others what you have in yourself.
I stayed in Tennessee several years ago at a beauiful log home, ran as a bed and breakfast overlooking Pigeon Forge. When I brought my bag in and got ready to settle in, everything appeared fairly normal. As I was getting to know the woman who ran the place, I couldn't help but notice a beautiful little girl absolutely bouncing off the walls. The woman told me she was her grandchild, and to just ignore her. She said that she was kind of a troubled child.
As the woman made conversation, it wasnt long before she began to tell me about her situation. People always interest me, so I was glad to listen. She seemed intelligent, and told me her estranged husband was a professor at the university of SC. She told me about how she was left to raise her 4 year-old granddaughter, and that she didnt have a way to travel right now because her son, the father of the child, had stolen her truck. During our conversation the child would interrupt with fits of anger and yelling, and the grandmother would respond in the same way. At one point that evening, a couple of rough looking characters stopped in, she introduced as her friends. After they left, she said that one of them had just gotten out of prison, and they would be back later to spend the night. The more she talked, and the more I witnessed, a picture was painted of the nuttiest life I had ever seen. I made sure my bedroom door was locked that night, but sleep still didnt come easy. The door separated me from the other occupants, but not from the negative energy. It got me thinking, if it made me feel this bad being in this crazy home, how did it effect her little granddaughter?
Before I left, I noticed the little girl sitting on the couch, and I asked the grandmother if she minded if I sat beside her and talked to her. The grandmother said sure! So, I sat down and leaned to her and asked her about her coloring books in front of her. She was so calm as she showed me her books, talking to me like what you would expect from a normal child, and she remained peaceful the whole time we were connected. For me, it was an experiment to see how that little girl would react with a peaceful person. As I expected, I was able to bring out the peace in her. I still wonder what became of that beautiful little girl.
Through this experience and many more, I have learned to focus on the parent rather than the child. Before you have your child examined, I strongly recommend you examine yourself. You can only bring out in others what you have in yourself. Look around and you will notice this to be true in many areas of life, whether it's a parent, spouse, grandparent, friend, coach, teacher, or even pets. 
So, be the Leaner that you wish to bring out in others.
These articles are co-written by James and Elisha, based on the books and work created and founded by James.